In the Daily Express on the 5th of June they ran an interesting article about the state of the crumbling social care system. You can read the whole article on this link: Daily Express article This blog is in response to some of the growing issues that it raises.
Overall I support what the article is saying and feel action is required now to stop this ticking time bomb. Me and my partner have experience the social care system for ourselves due to my developing disabilities over a number of years, and this experience has not been a positive one despite the best efforts of some of those in Social Services.
Issues for me include being told that if I went into a care home I would have all my benefits stopped except for £29.90. I feel I should be allowed to keep some benefits when in a home so as to pay for things that make life a bit more bearable, such as better food, quality incontinence pads etc.
Also I was told, when we wanted a short period in a home for respite for my partner, that the money spent on food bills would not be part of the financial assessment form, but other bills were, so my partner could have heating and light but no food apparently! The article referred to the potential loss of respite care for carers. We in this area get vouchers towards periods of home care which allows my partner to have much needed breaks away from me for a few hours. Could these now be in jeopardy?
On the matter of councils taking people to court over the cost of care for themselves or their loved ones, I think this is a waste of money which would be much better better spent on providing the care itself.
Finally I was concerned about the article itself in that it focused too much on the issue of older people in the care system and not inclusive enough of disabled working age adults. For example it pointed out that pensioners had worked and so contributed all their lives and so we had a greater moral duty to provide their care, but does this mean that disabled people who haven't been able to work is less deserving or important? Also many issues in the care system affect both older people and younger disabled people alike, so rather than a separate minister why not have the present Minister for Disabilities take on the role for older people as well, and then call the post Minister for the elderly and disabled.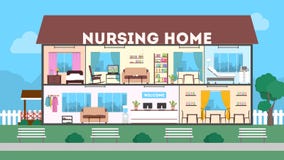 Loading ...